You have selected
Apple iPhone 3G S
Select another device
All the tutorials
Apple
iPhone 3G S
Email
Sending an email message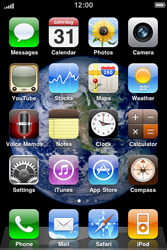 Using e-mail on your iPhone 3G S is similar to using Outlook, Hotmail, Gmail, etc. on a personal computer.
However, some functions are different. Choose Next for instructions.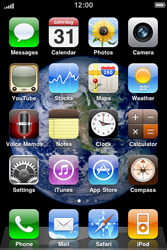 Note: These instructions apply only to an iPhone 3G S running iOS. If your device is running a different software version, the images may be different and other instructions may be required. To check the software version, choose Settings, General, About, Version. Click here for instructions on how to update your iPhone 3G S.
Start screen.
To send a text-only email, choose Mail, choose your mailbox (e-mail account), the pen symbol, and then skip the next 3 steps.
To send an e-mail with a picture, choose Mail, choose your mailbox (e-mail account), and choose the pen symbol.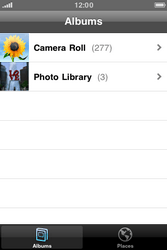 Choose the location of the pictures.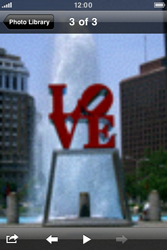 Choose the send symbol, and choose E-mail Photo.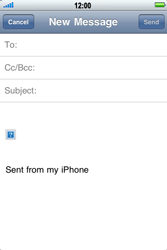 Under To, enter an e-mail address, or (in this case) choose a contact using the plus symbol.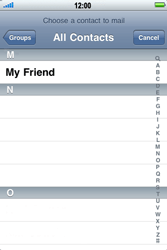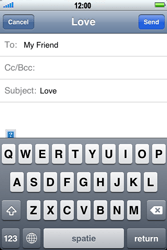 Under Subject, enter a subject.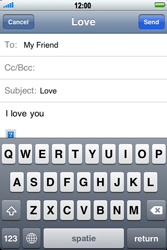 Choose the text box, and enter the message.
Choose Send.
The e-mail is sent.
Return to the Start screen.