You have selected
Apple iPhone 3G
Select another device
Apple
iPhone 3G
Internet
Usage across the border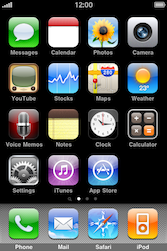 For use of mobile internet outside Luxembourg other tariffs apply. Click here for more information.
If you do not want to make use of mobile internet and would like to prevent unnecessary data usage costs for socalled dataroaming, you can disable this option.
Click Next for step by step instructions.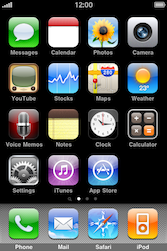 Note: These instructions apply only to an iPhone 3G running iOS. If your device is running a different software version, the images may be different and other instructions may be required. To check the software version, choose Settings, General, About, Version. Click here for instructions on how to update your iPhone 3G. The iOS4 update installation is irreversible and may result in sluggish menu navigation on your iPhone 3G. Tango advises against installing this update.
Start screen.
Choose Settings.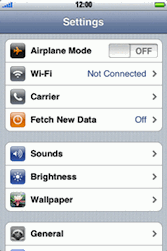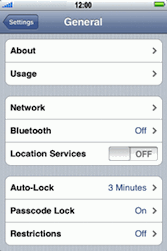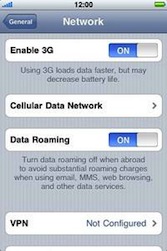 Choose Data Roaming and switch off this option.
Return to the Start screen