You have selected
Apple iPhone 7 - iOS 13
Select another device
All the tutorials
Apple
iPhone 7 - iOS 13
Internet
Disable data usage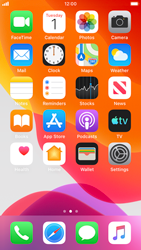 If you don't wish to use mobile internet, and want to avoid unnecessary data costs, you can disable this on your device.
Choose Next for step-by-step instructions.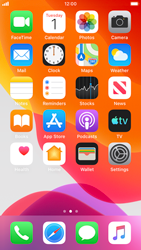 Go to the Start screen.
Choose Settings.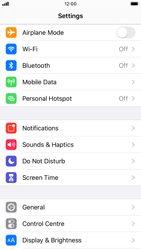 Scroll down.
Choose Mobile Data.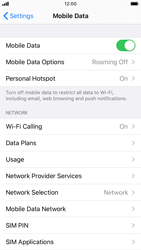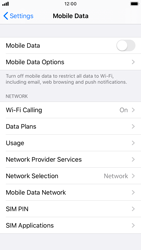 Data usage has been disabled.
Return to the Start screen.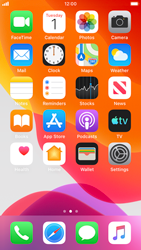 To enable the use of mobile internet again, undo the previous actions, and (if necessary) see manual internet configuration to activate mobile internet.