You have selected
BlackBerry 9800 Torch
Select another device
All the tutorials
BlackBerry
9800 Torch
Email
Manual configuration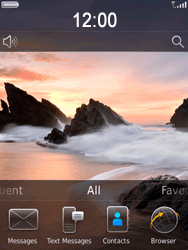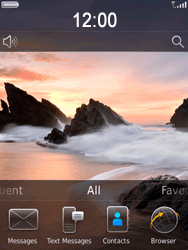 Start screen.
Choose All.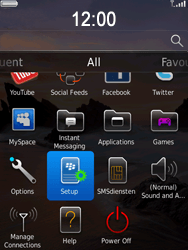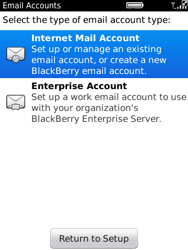 Choose Internet Mail Account.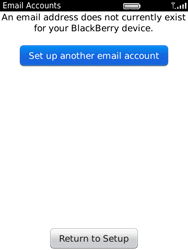 Choose Set up another email account.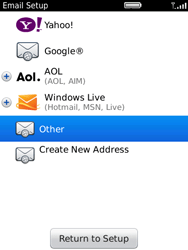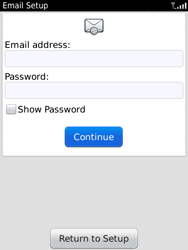 Under Email address, enter [[sp_email_address]].
Under Password, enter [[sp_email_password]].
Choose Continue.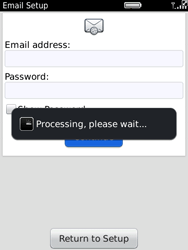 Your e-mail data is verified.
If this screen does not change, go 1 step back and check your data.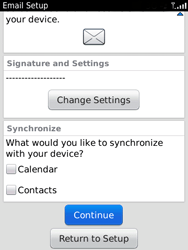 Scroll down.
Check the items you would like to synchronise.
Choose Continue.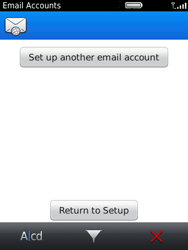 Choose the e-mail account, choose the menu key, and then Edit.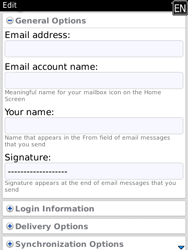 Choose General options.
Under Email account name, enter [[sp_email_name]].
Under Your name, enter your name.
Choose Save.
Return to the Start screen.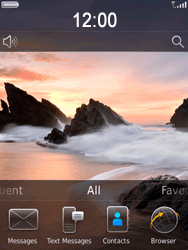 Start screen.
Switch off the Blackberry Torch and restart it in order to activate the settings.
E-mail setup successful? Proceed with sending e-mails.
If you have any questions or problems, see e-mail problem solving.