You have selected
HTC C525u One SV
Select another device
All the tutorials
HTC
C525u One SV
Email
Sending an email message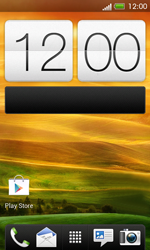 Using e-mail on your HTC One SV is similar to using Outlook, Hotmail, Gmail, etc. on a personal computer.
However, some functions are different. Choose Next for instructions.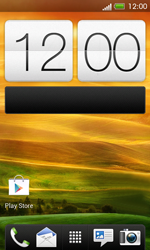 Go to the Start screen.
Choose the menu symbol.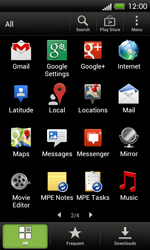 Scroll to the right.
Choose Mail.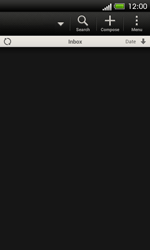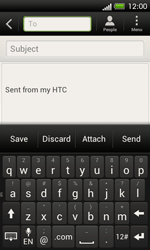 Choose To, and enter an e-mail address, or (in this case) choose People.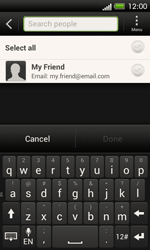 Note: Only contacts with e-mail addresses are displayed.
Tick a contact.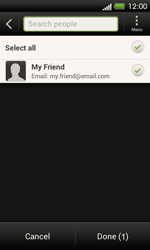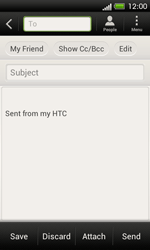 Under Subject, enter a subject.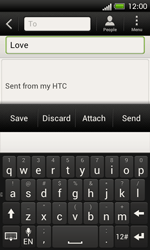 Scroll down.
Choose the text box, and enter the message.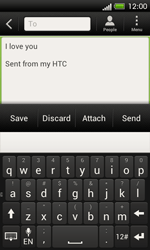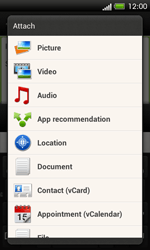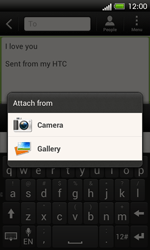 Choose Gallery.
If prompted, choose the location of the pictures.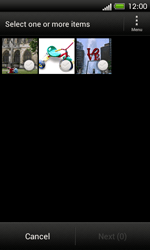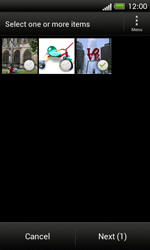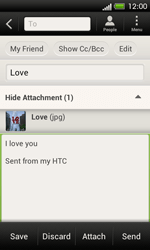 To add a sound or video clip, choose Menu, Audio or Video, and follow the steps as described to add a picture.
To send the picture with text, choose Send.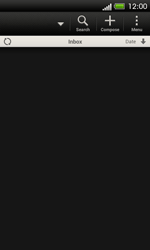 The e-mail is sent.
Return to the Start screen.