You have selected
HTC Desire 601
Select another device
All the tutorials
HTC
Desire 601
Bluetooth
Pair with another device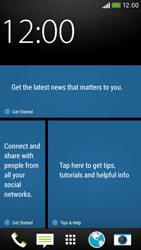 To connect with another Bluetooth device like a headset, carkit or laptop your HTC Desire 601 requires a number of settings.
Consult the user manual of the Bluetooth device and check which security code is needed for Bluetooth pairing (usually 0000 or 1234).
Then, set up the device to "Bluetooth connecting" and continue with the next steps.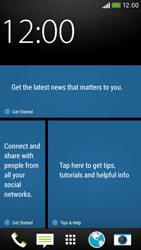 Go to the Start screen.
Choose the menu symbol.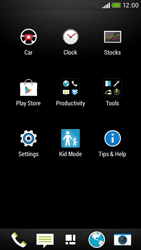 Scroll down.
Choose Settings.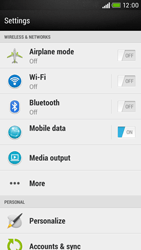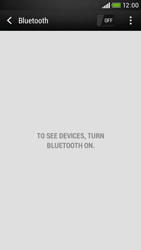 Enable Bluetooth.
The HTC Desire 601 will now search for other devices.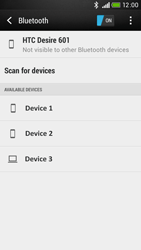 If one or more Bluetooth devices are available within the HTC Desire 601's range, they will be listed.
Choose the device you to which you want to connect.
If the device is not shown, make sure that Bluetooth has been enabled on the device and that it is within range of the HTC Desire 601, and choose Scan for devices on your HTC Desire 601.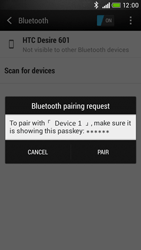 If this screen appears, verify the code and choose PAIR.
If this screen does not appear, enter the PIN code of the selected Bluetooth device and choose PAIR. This code can be found in the manual of the selected Bluetooth device (usually 0000 or 1234).
The connection will be made.
Follow any instructions on the other device.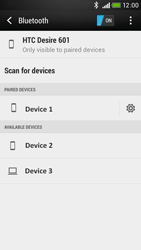 The pairing has been completed.
Return to the Start screen.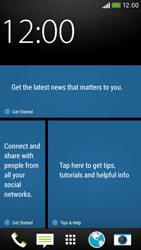 Start screen.
The HTC Desire 601 and the Bluetooth device are paired and available for use.