You have selected
HTC S720e One X
Select another device
All the tutorials
HTC
S720e One X
MMS
Manual configuration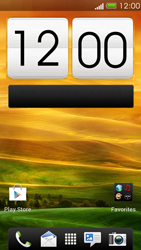 Unfortunately, settings for sending pictures on your HTC One X cannot be sent by SMS.
It is, however, possible to manually set up MMS on your HTC One X. Choose Next for step-by-step instructions.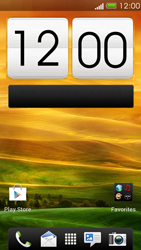 An internet connection is required to send and receive MMS messages. Use the menu at the left to choose the relevant instructions. Continue with the MMS configuration.
Start screen.
Go to the Main menu.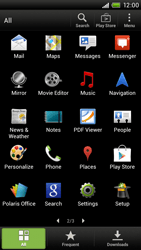 Scroll to the right.
Choose Settings.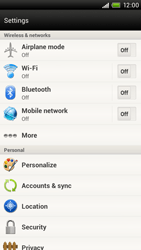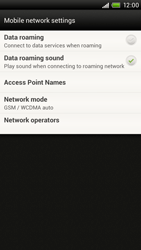 Choose Acces Point Names.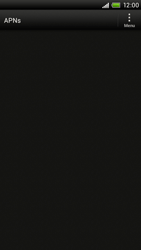 Remove all current APN settings except Internet: choose the APN, choose Menu, and then Remove APN.
Choose Menu, and then New APN.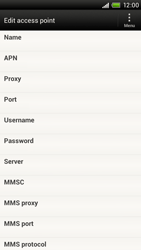 Under Name, enter MMS.
Under APN, enter internet.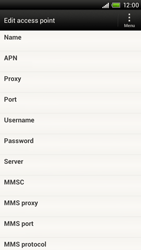 Under Username, enter nothing.
Under Password, enter nothing.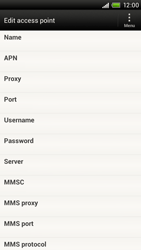 Under MMSC, enter http://mms.tango.lu.
Under MMS proxy, enter 212.66.75.3.
Under MMS port, enter 8080.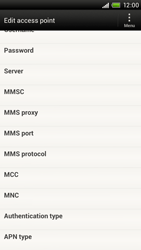 Under MCC, enter 270.
Under MNC, enter 77.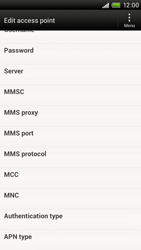 Under Authentication type, choose PAP.
Under APN type, enter mms. (Note: in lower case).
Choose Menu.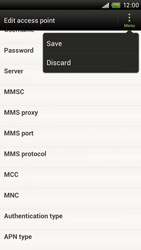 Choose Save.
Return to the Start screen.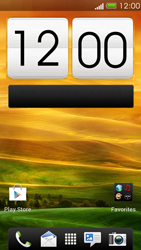 Start screen.
Switch off the HTC One X and restart it in order to activate the settings.
Note: Activation is completed by sending a first MMS. Test the settings by sending an MMS to your own phone number.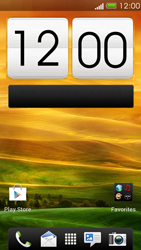 If the MMS was sent successfully, you will receive a confirmation within a few minutes.
Check receipt of the MMS in the messages inbox of the HTC One X.
Want to know how to create and send MMS messages on your HTC One X? See sending pictures for step-by-step instructions.