You have selected
Huawei P20 Android Pie
Select another device
All the tutorials
Huawei
P20 Android Pie
Device
Factory reset
When you reset the Huawei P20 to the factory settings, all original settings and factory default values are restored.
Note: When resetting to the factory settings, software updates will not be undone.
It is recommended to make a backup before you reset the Huawei P20 to the factory settings. This is to prevent personal data in the internal memory being lost, such as images, applications and contacts stored in the phone's memory.
Note: To prevent data stored on your SD card being deleted, remove the SD card from the Huawei P20.
Once the Huawei P20 has been rebooted, you might have to reconfigure certain settings, such as the date and time, Wi-Fi, your email account, and your data settings for internet and MMS.
Choose Next for step-by-step instructions.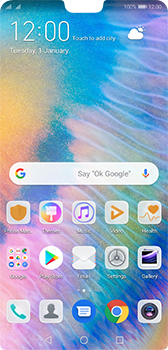 Go to the Start screen.
Choose Settings.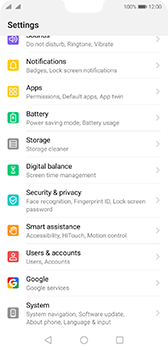 Scroll down.
Choose System.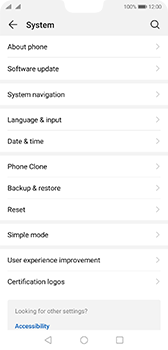 Optional: Choose Back up & restore for more options.
Choose Reset.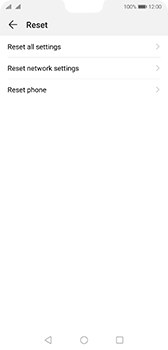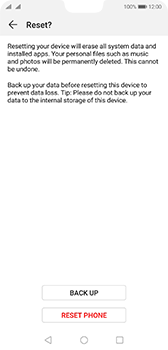 All data and settings saved on the Huawei P20 will be deleted.
The Huawei P20 will automatically reset and reboot.