You have selected
Nokia Lumia 1320
Select another device
All the tutorials
Nokia
Lumia 1320
Internet
Usage across the border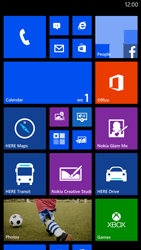 For use of mobile internet outside Luxembourg other tariffs apply. Click here for more information.
If you do not want to make use of mobile internet and would like to prevent unnecessary data usage costs for socalled dataroaming, you can disable this option.
Click Next for step by step instructions.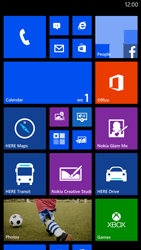 Go to the Start screen.
Scroll to the right.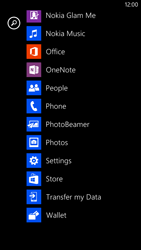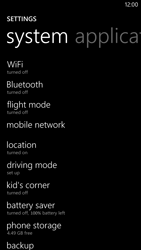 Scroll down.
Choose mobile network.
Under Data roaming options, choose the text field.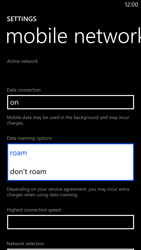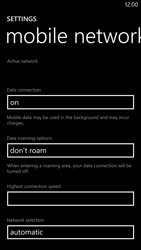 Data roaming has been disabled.
Return to the Start screen.